M.M. Continental Dining Bar
While you'll be staying at our hotel, you will be able to enjoy our exquisite food menu available both at our lobby restaurant and a summer terrace, just as well as order menu items upstairs, as a part of our room service. We offer both meat & fish dishes and vegetarian menu items…
On par with our two restaurants, we also have a lobby bar, which features an extensive Beverages, Spirits and Wines Menu of its own… Try not to get tangled within dozens of miscellaneous cocktails, alcoholic drinks and different wines that we have there!
Imperial Hall
A majestic place for your Celebrations
This exclusive Banquet Hall in M.M. Continental is meant to add unforgettable memories to all your celebrations. A classy décor, spacious arrangement and in-house all-cuisine catering service ensures that the guests get mesmerized with your style statement expression in your special occasion.
Imperial Hall is best suited for gala events meant to entertain 150-200 guests.
MM Banquet Hall
Plan your perfect family & corporate parties
MM Banquet Hall is an ideal place to enchant your family gathering. The banquet hall is spacious enough to accommodate around 500 to 1000 guests. Our in-house décor, party arrangement and catering services ensure a star-studded family celebration for your Birthday parties, Wedding Reception or Jubilee celebrations.
The Banquet is perfectly suited for your corporate and business launch events. We also provide IT services in the MM Banquet Hall as per your need.
Kitty Hall
Big Fun in your Small Parties
Planning a small kitty party? Or a corporate lunch? Or a friendly reunion with 25-30 people? M.M. Continental's Kitty Hall is an ideal choice to hold such small gatherings and plan luscious lunches and dinners. We offer a spacious Kitty Hall and the most impressive menu as well as take care of all the arrangements. We take care of adding on to your goodwill without subtracting much from your budget.
MM Lounge
Meet your business clients or sit back and just enjoy some fun moments with your family and friends at our elegantly decorated Lounge Bar. We bring the best of classic vibes merges with contemporary sophistication. An ideal place to spend your evening on a holiday, whether for work or pleasure!
Opening hours
11 AM – 11 PM | Daily
Zaafran
Savour the moment with delectable Mughlai and Chinese cuisine in this awe-inspiring Signature Restaurant, Zafran.Our Masterchefs will tickle your taste buds with diverse flavors and delicacies and secret recipes and generation–old traditional culinary art.
Opening hours
7 AM – 7 PM | Daily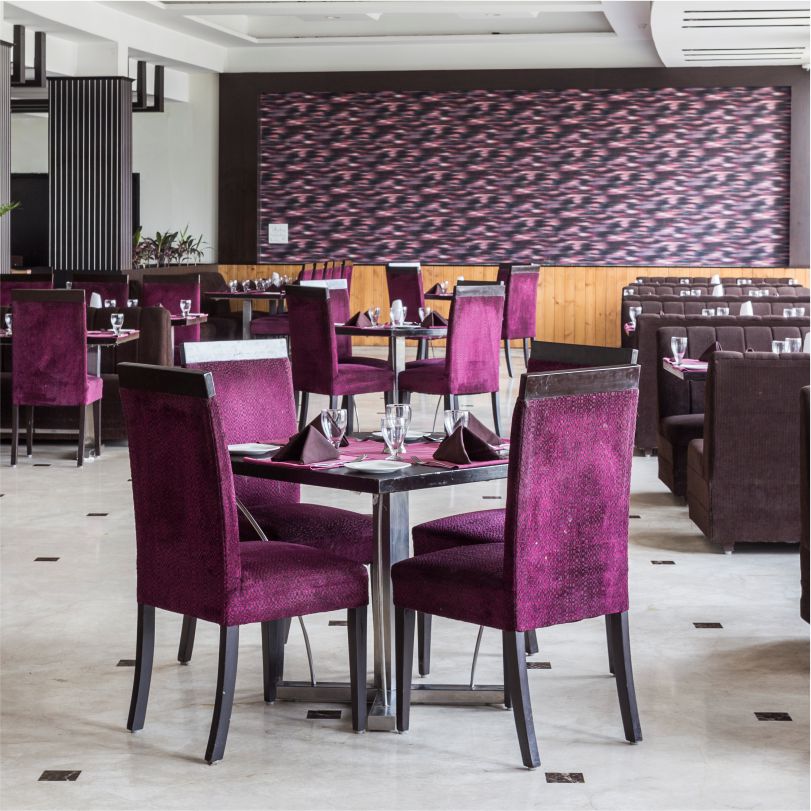 Sugar n Spice Cafe
Get a taste of luxury and refined tastes at this hip chic multi-cuisine coffee shop. Relish a plush spread of breakfast, lunch and dinner, apart from a delectable all-day dining menu, in a pleasant and cheerful ambience.
Opening hours
24 Hours | Daily